Family Law Attorneys in Granite Bay, California
Family law plays a crucial role in shaping and safeguarding rights and responsibilities within families. Our goal is to help you reach a peaceful and fair resolution. If you are in need of a family law attorney in or around Granite Bay, California, including Sacramento, Folsom, and Roseville, reach out today for support.
Herrig, Vogt & Hensley, LLP
Our Attorneys
Herrig, Vogt & Hensley, LLP is an AV-Rated law firm, meaning that our firm offers you high-quality, ethical, and creative legal support. In service since 1994, we've spent the last three decades providing families throughout our community with passionate care.
Don't face your divorce alone. Instead, advocate for your rights today. We fight to protect your current and future best interests, from spousal and child support, custody, and other divorce issues, to guardianship, parental rights, and more.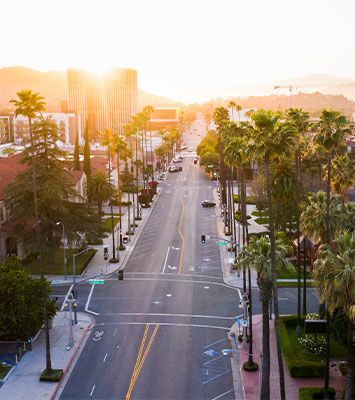 Why You Should Work With a Family Law Attorney
Offering You Personalized Support
We at Herrig, Vogt & Hensley, LLP understand that what you're going through is an life-changing experience. As your attorneys, we work to make this change go as smoothly as possible. With over 100 years of combined experience, we offer you client-focused advocacy and innovative solutions tailored to your needs.
Your Family Law Needs Met
Divorce

Getting a divorce can be painful—whether your case is contested or uncontested. We'll help you figure out issues surrounding spousal support, child support, child custody, military divorce, and more.
Child Support and Child Custody

We know that your child's well-being is your priority, and we serve you with this in mind. We work to settle custody and child support issues, always keeping your children's best interests at heart.
Spousal Support

Spousal support, also known as alimony, is often complicated. Our family law attorneys can help you and your ex-spouse come to a fair agreement and solution, whether it's in or out of court.
Sustain Your Family's Future.
Our firm's services are designed to pave the way for the life ahead of you. Allow us to advocate for you and your family, and star moving towards a better tomorrow, today.
From the excitement of becoming a guardian to the struggles of getting a divorce, going through the family law system is never easy. At our firm, we strive to make it as clear as possible.
Bringing Your Family Together
Our goal is to bring your family together. We aim to minimize your stress and expenses as you work through your case. We'll arm you with practical knowledge and sound legal guidance.
Let's Work Together for Your Family's Future
Your family is your priority. Put their future in your hands, and get compassionate yet diligent legal support from us today. With over 100 years of combined experience, we at Herrig, Vogt & Hensley, LLP care deeply about your situation. If you are in Granite Bay, California, or the surrounding areas of Roseville, Sacramento, Folsom, reach out today for support.