Family Law and Estate & Probate Attorneys
in Granite Bay, California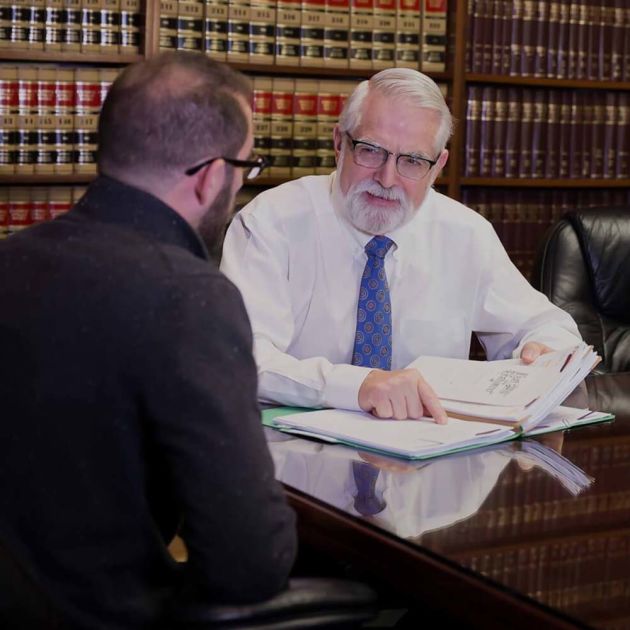 Personal Attention from
Dedicated Professionals
Innovative Solutions
---
We will always handle your case professionally and discreetly, working toward a resolution that addresses your personal and business needs. Our attorneys know that every case is unique and demands a thorough review and assessment so that a customized solution can be developed.
Client-Focused Advocacy
---
We provide an honest assessment and candid advice. We have helped many startup businesses grow and flourish, and helped increase the profitability of many large commercial enterprises. For individuals, we are dedicated to personal and financial accomplishments, happiness, and security.
Testimonials
George Vogt and his staff of legal experts have assisted Collins Electrical Company Inc. (CECI) in our legal dealings for over 25 years. His firm has guided Collins Electrical in contract negotiations, construction scheduling, time impact analysis, and have been successful in helping CECI collect on numerous claims of outstanding owed debt, owed bankruptcy debt, as well as labor inefficiency and time extension claims. I'd highly recommend Herrig, Vogt & Hensley, LLP for all your construction legal advice.
Herrig, Vogt & Hensley, LLP is my mother's attorney and did a great job for us. I found their staff to be kind and professional in delivering pertinent information during my mother's unexpected stay in ICU. At a confusing and stressful time, Herrig, Vogt & Hensley, LLP promptly responded in relaying information regarding my mother's advance healthcare directive. This level of professional and kind service gives my family and I peace of mind. I highly recommend this law firm.
My experience with the Herrig, Vogt & Hensley, LLP firm has been nothing but positive. Mr. Vogt and his staff took special care to understand our situation and come up with the appropriate course of action. Their explanation of the case and what to expect was very comforting to us as things were quite fluid. I have referred business associates to Herrig, Vogt & Hensley, LLP, and they have been very pleased with the results.

The care for the well being of the client is to me, what sets their firm apart and I would not hesitate to use them again.
The Herrig, Vogt & Hensley, LLP Blog
Optimize your Money: The Maximum Value Date for Intended Inheritance
Under a distribution scheme like the example above, your children will not receive their intended inheritance until your death, meaning most children receive when they are approximately 55 years old. By that time, your children are at a stage of their life where the money will not be as impactful, or they cannot use it to optimize their life in the way they could have when they were 30 years old.
Read More
Powerful Advocacy
& Personal Attention
Since being founded in 1994, Herrig, Vogt & Hensley, LLP has provided effective advocacy and innovative solutions for all of our clients. We represent individuals and businesses throughout the western United States, including cases involving business law, construction, real estate, personal injury, estate planning, and family law. We have more than 100 years of combined legal experience that we put to use in each and every case.
Whether we are helping a parent pursue his or her right to maintain a meaningful relationship with their child, drafting a thorough business contract, establishing an estate plan, or making arrangements in case of a disability, we provide compassionate legal representation for all of your legal needs. Contact our office in Granite Bay, California, today to schedule a consultation. We proudly serve clients in Roseville, Sacramento, Folsom, and throughout the area.