Construction, Family Law, Probate & Estate Planning Attorneys in
Granite Bay, California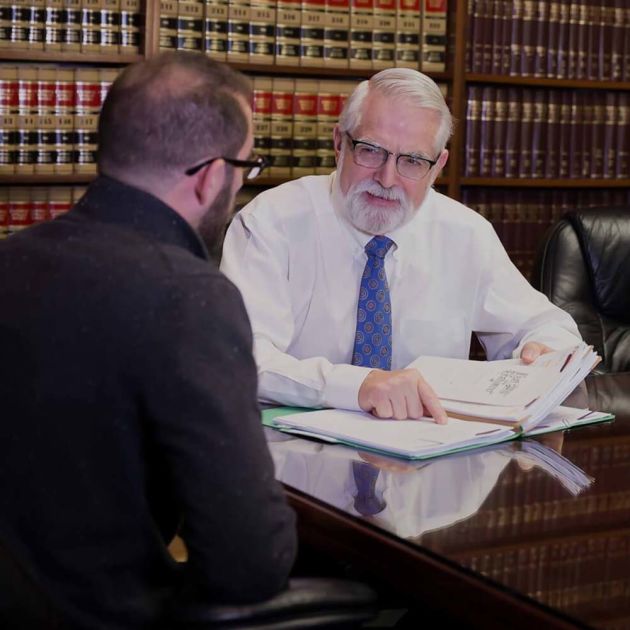 Professional Legal Services Tailored to Your Unique Needs
Innovative Solutions
---
At our firm, we prioritize professionalism and discretion in handling your case, ensuring that your personal and business matters are addressed with the utmost care. Our experienced attorneys understand that each case is distinct, requiring a comprehensive review and assessment to develop a customized solution that aligns with your specific circumstances.
With a commitment to excellence, we strive to provide tailored legal services that meet your individual needs, allowing for an effective resolution that safeguards your interests. Trust us to navigate the complexities of your case while maintaining the highest standards of professionalism and confidentiality.
Client-Focused Advocacy
---
Our firm offers reliable and straightforward assessments paired with candid advice to empower your decision-making process. With a proven track record of assisting numerous startup businesses in achieving growth and success, as well as enhancing the profitability of large commercial enterprises, we possess the expertise to drive your ventures forward.
For individuals seeking personal and financial accomplishments, happiness, and security, we are dedicated to providing unwavering support. Our comprehensive approach ensures that your unique goals and aspirations are prioritized, leading to the fulfillment of your personal and financial objectives.
With our guidance, you can navigate the path to success with confidence, knowing that our experienced team is committed to your prosperity and well-being. Trust us to help you seize opportunities, overcome challenges, and reach new heights in your business endeavors and personal endeavors.
Testimonials
George Vogt and his staff of legal experts have assisted Collins Electrical Company Inc. (CECI) in our legal dealings for over 25 years. His firm has guided Collins Electrical in contract negotiations, construction scheduling, time impact analysis, and have been successful in helping CECI collect on numerous claims of outstanding owed debt, owed bankruptcy debt, as well as labor inefficiency and time extension claims. I'd highly recommend Herrig, Vogt & Hensley, LLP for all your construction legal advice.
Herrig, Vogt & Hensley, LLP is my mother's attorney and did a great job for us. I found their staff to be kind and professional in delivering pertinent information during my mother's unexpected stay in ICU. At a confusing and stressful time, Herrig, Vogt & Hensley, LLP promptly responded in relaying information regarding my mother's advance healthcare directive. This level of professional and kind service gives my family and I peace of mind. I highly recommend this law firm.
My experience with the Herrig, Vogt & Hensley, LLP firm has been nothing but positive. Mr. Vogt and his staff took special care to understand our situation and come up with the appropriate course of action. Their explanation of the case and what to expect was very comforting to us as things were quite fluid. I have referred business associates to Herrig, Vogt & Hensley, LLP, and they have been very pleased with the results.

The care for the well being of the client is to me, what sets their firm apart and I would not hesitate to use them again.
Trusted Legal Advocacy and Innovative Solutions - Herrig, Vogt & Hensley, LLP
With a legacy dating back to 1994, Herrig, Vogt & Hensley, LLP has been dedicated to delivering effective advocacy and pioneering solutions to our valued clients. Our reputable law firm proudly represents individuals and businesses across the western United States, handling a wide range of cases spanning construction, family law, trust and estates, real estate, personal injury, and business law.
Backed by a collective legal experience of over 100 years, our accomplished team leverages their extensive knowledge and expertise in every case we undertake. We understand the complexities of the legal landscape and strive to provide innovative strategies tailored to meet your unique needs and objectives.
Count on us to deliver trusted legal representation, guiding you through the intricacies of your legal matters with a focus on achieving favorable outcomes. Whether you require skillful negotiation or vigorous courtroom advocacy, our seasoned attorneys are committed to protecting your rights and pursuing the best possible results.
Experience the difference of working with a forward-thinking law firm that blends a rich history of success with innovative approaches to legal problem-solving. Contact Herrig, Vogt & Hensley, LLP today to discover how our dedicated team can assist you in navigating your legal challenges with confidence.
At our office in Granite Bay, California, we are dedicated to providing compassionate legal representation across a wide range of legal matters. Whether you're a parent seeking to protect your right to maintain a meaningful relationship with your child, in need of a meticulously drafted business contract, looking to establish a comprehensive estate plan, or making arrangements for disability, we are here to assist you every step of the way.
Don't hesitate to reach out and schedule a consultation with our experienced team. We proudly serve clients in Roseville, Sacramento, Folsom, and the surrounding areas. By choosing our services, you can trust in our commitment to understanding your unique circumstances and tailoring our legal strategies to meet your specific needs.
Experience the difference of working with compassionate legal professionals who genuinely care about your well-being. Contact us today to discuss your legal concerns and let us provide the reliable representation you deserve.
Herrig, Vogt & Hensley, LLP Blog
Optimize your Money: The Maximum Value Date for Intended Inheritance
Under a distribution scheme like the example above, your children will not receive their intended inheritance until your death, meaning most children receive when they are approximately 55 years old. By that time, your children are at a stage of their life where the money will not be as impactful, or they cannot use it to optimize their life in the way they could have when they were 30 years old.
Read More